How did Red Hut Diner grow to be one of the most exciting diners in NJ? Read on to find out the story of how our owner revived this space into the great diner it is today!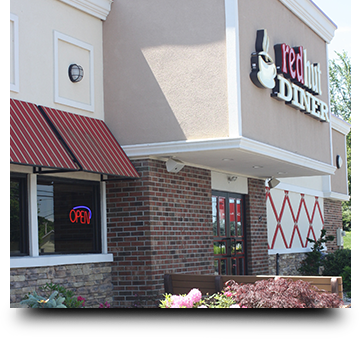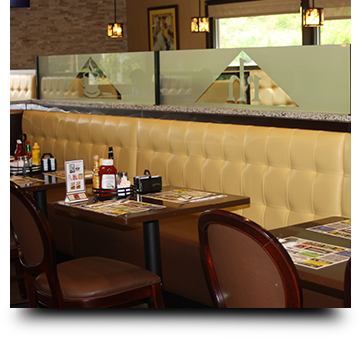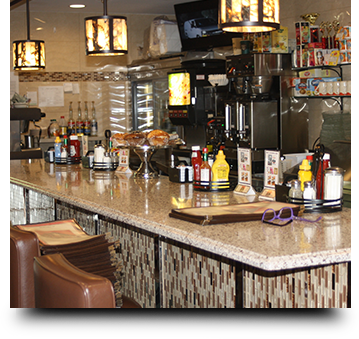 Red Hut
Diner
My name is Vasilios Staikos. Along with my family and brother Kostas, I am the chef, owner, and operator of the business. Prior to working at Red Hut Diner, I worked at the Rainbow restaurant in Caldwell, NJ from 1984-2000. I worked as a cook and a chef at various local eateries, including the Black Bull Inn at Mountain Lakes, Molly Malone's in Whippany, and Tally Hoe Manor in Boonton. I also have several years experience managing local diners, and have been in the industry for over 40 years.
When Pizza Hut closed in 2010, this property remained vacant for several years. Being a town resident and driving by this location every day, it came to my mind that this is too good of a location to go to waste. Something had to be done to give this place a new life. I started my career in this location back in the year 1979 doing business as the Fireplace Diner. It was a no brainer to bring back the old glory diner days to this area with a twist to meet today's consumer demands. Growing up and raising my family in this community, I knew what this area was lacking: a good, local diner that everyone can call home and where they can find quality food, on a consistent basis, for an affordable price. Quality, consistency, and value is our motto combined with a friendly, welcoming attitude and a clean environment.
We opened for business in June of 2015 and became an instant success! We embraced our community and it welcomed us with open arms. We are open 7 days a week serving breakfast, lunch and dinner. Our menu includes a wide variety of food including nutritious breakfast items, hearty house made soups, crispy salads, juicy hamburgers, wraps, paninis, full-course dinners and all the homemade goods a diner has to offer. Our kitchen staff and servers are Safe-Serv trained professionals who are committed to providing each and every customer the best dining experience they can imagine. We offer our seniors and military veterans 10% discounts at all times. We are also always available to support the community and local institutions. We proudly give back a portion of what the community has given us.
My long experience in the dining field gives me all the tools to move forward. I am confident that your visit to the Red Hut Diner will be a positive one and I personally guarantee: if for any reason you are not satisfied, we will do everything we can to make your experience right. At the Red Hut Diner we are a family and we want to make sure that every person that come through our doors feels that way, too.